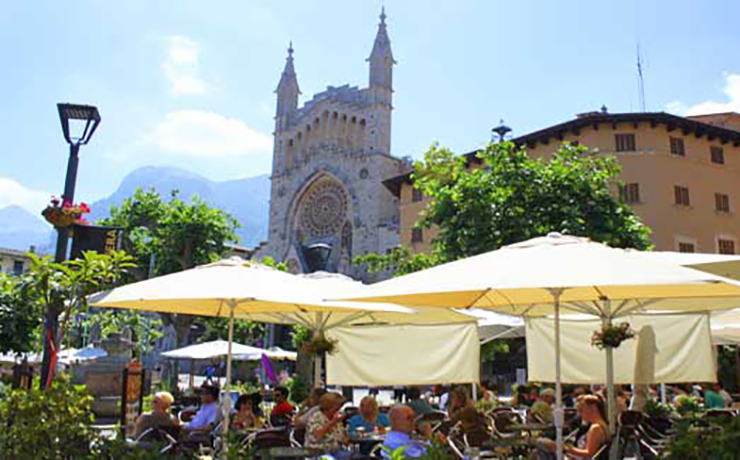 A beautiful traditional town with restaurants and shops.
Soller is a beautiful Mallorcan town set around a large square and church within a mountainous valley of oranges. Here you can relax while having a morning coffee....or lunch at one of themany restaurants before you walk down the main shopping street of "La Luna"....then, maybe later, you will catch the beautiful antique tram to the Port !
Soller is full of history and is a town that is open year round. The saturday market is always popular and it is the perfect place to relax.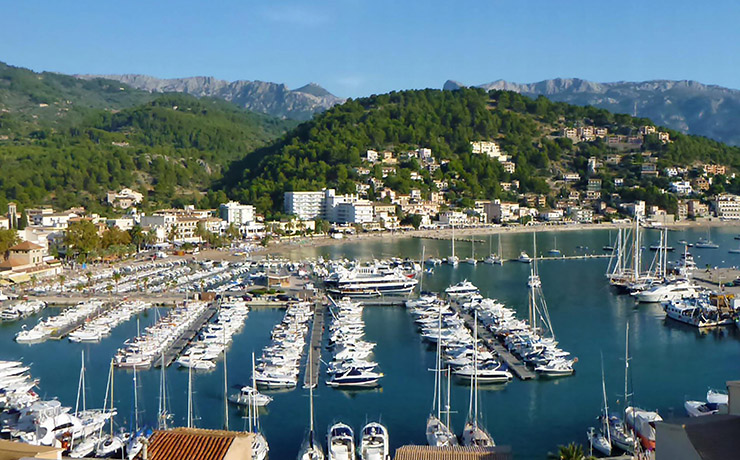 Boats, Beaches, Restaurants, Shops...
The port is a lovely horseshoe bay which has the actual port at one side and a gorgeous sandy beach at the other. Coupled with fabulous cafes and restaurants the Port is a beautiful, upmarket and quiet resort surrounded by the Tramuntana mountains.
From here you can walk, take the tram to visit Soller, take a boat trip to Sa Calobra and Cala Tuent, swim at the sandy beaches all around the bay, shop, eat, relax... the choice is yours...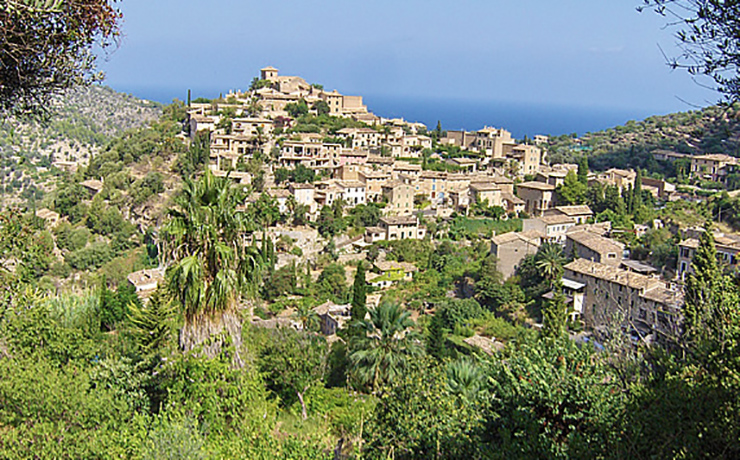 5 star restaurants, pretty village
Deia is a beautiful village in the Tramuntana mountains of Mallorca which was made famous by the poet Robert Graves, and in later years by the stars who live and holiday in the hills around the village. Approached by the most spectacular views along the mountain road, Deia is made up of a main street of small unique shops and A-list restaurants. Houses scramble up the mountainside towards the church which commands the best views in the village. The mountains and sea offer wonderful walking, including a path that follows the beautiful coastline over the mountain all the way to Soller.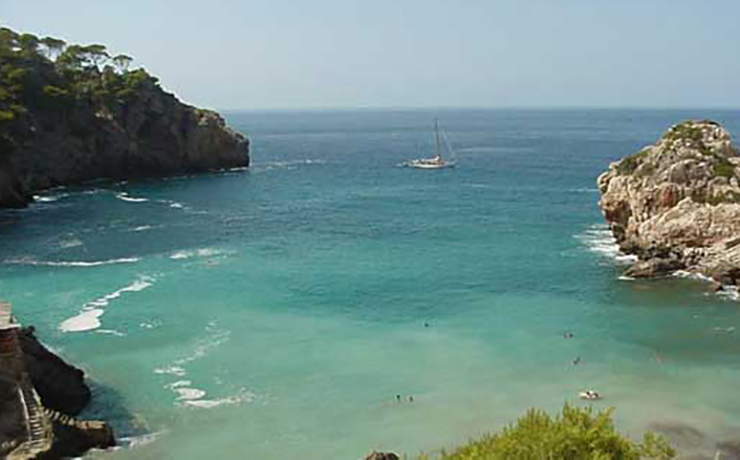 Shingle beach, clear water, beachside restaurant
Deia beach is a charming party sandy - part rocky cove with crystal clear waters and two fabulous waterside restaurants.
Driving down the winding road to Cala Deia feels as though you are entering a different world. Eat at the traditional restaurant if you can or take a fantastic picnic with you while you enjoy the crystal clear waters.
Cala Deia is a very different experience from the beaches in Port Soller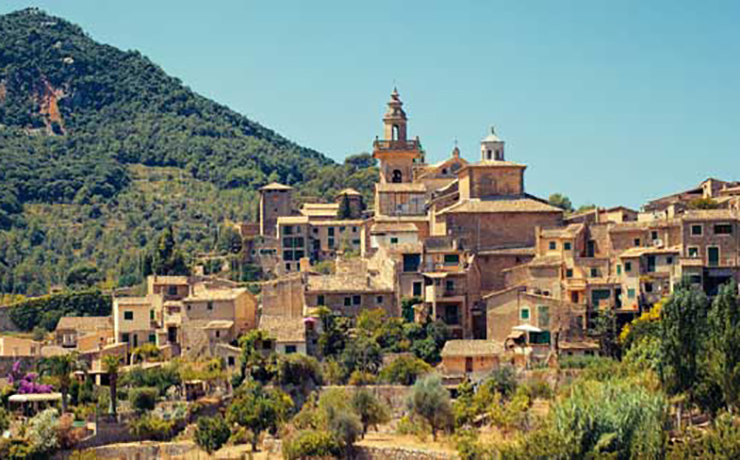 Historic town, wonderful wander
Valldemossa is a picturesque mountain village which is a beautiful, if sometimes hair-raising, drive from Soller along the mountain coast road.
It is lovely to explore the streets, visit the small unique shops, see the monastery where Chopin once stayed and generally soak up the atmosphere of this Mallorcan village.
An afternoon out not to be missed.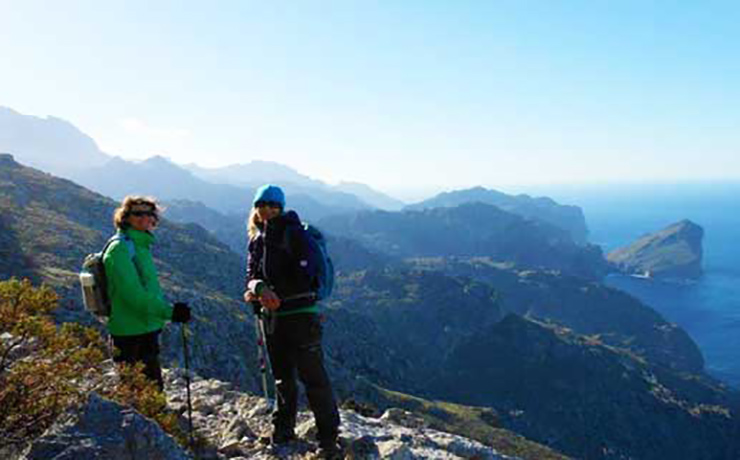 walking, sailing, paddleboard....
There are fabulous secluded places, small coves and rocky outlets to swim all along the coastline around Soller.
Villages are great fun to explore - and walking paths wind around the coastline offering stunning views. There is inspiration around every corner as the area has wonderful light as well as magic surroundings with the mountains falling into the sea.
A multitude of activities await you
---
DISTANCES
---
Coast/Beach - 15 minutes in the car or 20 min tram ride
Closest Shop - 5 minute walk or 1 minute in the car
Deia - 20 minutes in the car
Soller Town - 5 Minutes walk or 1 minute in the car
Golf - 15 Minutes through the tunnel
Palma Airport - 35 minutes by car/taxi or bus